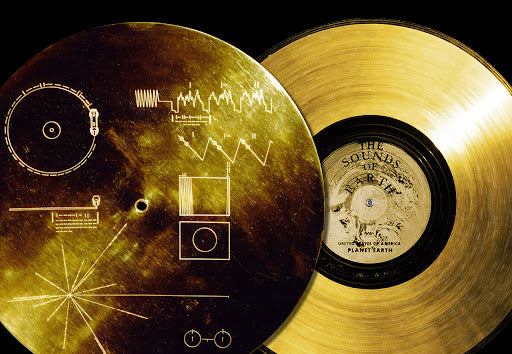 The Life of Peter Beard
The Life of Peter Beard
Peter Beard, photographed by Guillaume Bonn in 1998 at Beard's Kenyan compound 
Peter Beard's Early Life
Famous socialite Peter Beard was born in Manhattan, New York on January 22, 
By his own account, the "black sheep" son of a Wall Street broker and the heir to fortunes from the Great Northern Railway and Lorillard Tobacco. He first visited Africa at the age of 17, where his love for Kenya began as he toured with Quentin Keynes, a great-grandson of Charles Darwin. He viewed his many trips to Africa as "escapes" from the high society in which he was born.
Pierre Lorillard, residence in Tuxedo Park, New York 
As a child, his obsession with nature blossomed during summers spent in Tuxedo Park with his grandmother, who gifted him his first Voigtländer camera. He would keep diaries that he practiced up until his death in April 2020.
Peter collected anything from newspaper clippings, dried leaves, flattened insects, bones, old-sepia-toned photos, quotes, poems, cigarette butts, women, gum, or anything that he would find memorable to make collages. Taking pictures became a natural extension of the way he already preserved his memories using his crafted diaries. He states, "Photos can be magic." Many of his friends say he would capture every moment because it was something he loved.
Peter Beard, Crying Boy Diary Pages (March 31 – April 1, 1986/1996)
He attended university at Yale in 1957 as a pre-medical major, but perceiving humans as the main disease, he dropped out of it to study art history with Josef Albers, Vincent Scully, and Richard Lindner. Instead of completing his senior thesis at school, he would mail his diaries from Kenya. He chronicled the destruction of elephants and other animals who called those habitats home. 
His diaries consisted of montages; putting together photographs, objects, and newspaper articles, often using animal blood or his own. Peter told Interview Magazine in 2016 "blood is better than any ink or paint." He said if it weren't for his collages, photographs, and diaries, most of the items on there would be long forgotten. In Peter's words, "I like things that don't look like you're in control." 
Peter Beard, I'll Write Whenever I Can (1965/2004)
Mid Life
In the early 60s, Peter worked at Kenya's Tsavo National Park, where he illegally photographed and documented the demise of over 35,000 elephants and 5000 rhinos by air and land. As their habitat and food supply were reconstructed with apartment buildings. He witnessed these mammals fight for the scarce food they had left. As a result of this, the elephants ate their whole ecosystem. He says it's ironic to us because "We are doomed to compete for the last shreds of resources in our habitat." 
Trips to Africa in 1955 and 1960 awoke his interest and he returned to Kenya and bought a 45-acre property outside of Nairobi; Hog Ranch, with a special dispensation from President Jomo Kenyatta. He would then begin to live and work on and off over the years between there and his homes in Manhattan and Montauk. Peter's most famous work, The End of The Game, 1965, shined a light on Africa's vanishing wildlife and its big game hunters. Which was a book in disguise because it was illegal to photograph dead bodies. 
Peter Beard, Pink Elephant (1966/2009) 
One day, Beard found a big game poacher at "Hog Ranch" and tied his hands and feet to two separate trees, stuffed a glove in his mouth, and left him there. This cost Peter a week in an African jail, but it granted him an environmentalist status. Peter was years ahead of his time in his efforts to sound the alarm about environmental damage as he stated, "It's our climate change, our emissions, our problem. And our excuses, which are bullshit.
Shop our limited edition Peter Beard Prints Here
He studied the population dynamics of the African crocodiles at Koobi Fora (Lake Rudolph) and documented the devastating impact that hunters, explorers, and developers have had on the crocodiles' existence. A hard look at essential population dynamics and the politics of sheer survival in a world racing toward ecological disaster with scientist Alistair Graham and collaborated on the book Eyelids of Morning: The Mingled Destinies of Crocodiles and Men in 1973. 
A collaboration with Kamante; Dinesen's majordomo, and Isak Dinesen (Karen Blixen) whom Peter met through his cousin, Jerome Hill. He compiled Longing for Darkness: Kamante's Tales from Out of Africa in 1975. The book tells enchanting stories about Dinesen and Kamante's friendship, retold from Kamante's perspective and enhanced with his drawings and letters, that readers from Out of Africa will be familiar with.
Finally, the memoir Zara's Tales: Perilous Escapades in Equatorial Africa (2004) was written for his only daughter, Zara Beard (33). Where he tells eleven irresistible tales to her in his tented encampment at Hog Ranch, about life, living, and Africa. 
He writes of the East African hills, Nairobi in the 50s, rhinoceros roaming the streets, residents going to the movies in pajamas, Hog Ranch being populated with waterbuck, suni, dik-diks, leopards, giraffe, lions, and even buffalo, shooting overpopulated elephants, his adventure tracking and studying crocodiles, and many other encounters. 
NASA Voyager Spacecraft Golden Record 
Peter Beard and NASA's Voyager Record
Peter's first exhibition opened at the Blum Helman Gallery in New York in 1975 followed by a landmark 1977 one-man exhibition at the International Center of Photography, New York. That same year, one of his crocodile photos was included on the Voyager spacecraft's Golden Records, designed to introduce humankind to the cosmos. It's amazing how his photo, along with many more images and audio recordings, are traveling through space beyond the solar system today. 
In 1996, Peter was helping a friend open a safari camp when an elephant attacked him, threw him up in the air, and broke his pelvis in seven or eight places. He also said he was completely blind because the hit bounced off his optic nerve. 
Throughout his career and travels, he befriended and collaborated with artists including Andy Warhol, Salvador Dalí, Terry Southern, Truman Capote, and Francis Bacon, who wanted to make sculptures with the dead elephant carcasses. 
Francis Bacon and Peter Beard, photographed in the 1970s
It's known Beard became a muse for Bacon, who painted many portraits of Peter. They met at one of Bacon's openings at the Marlborough Gallery in London when Peter approached him, introducing himself, and Bacon expressed to him that he knew who he was. This sparked a rich and long-lasting friendship between them. 
Read about Peter Beard's Early life Here