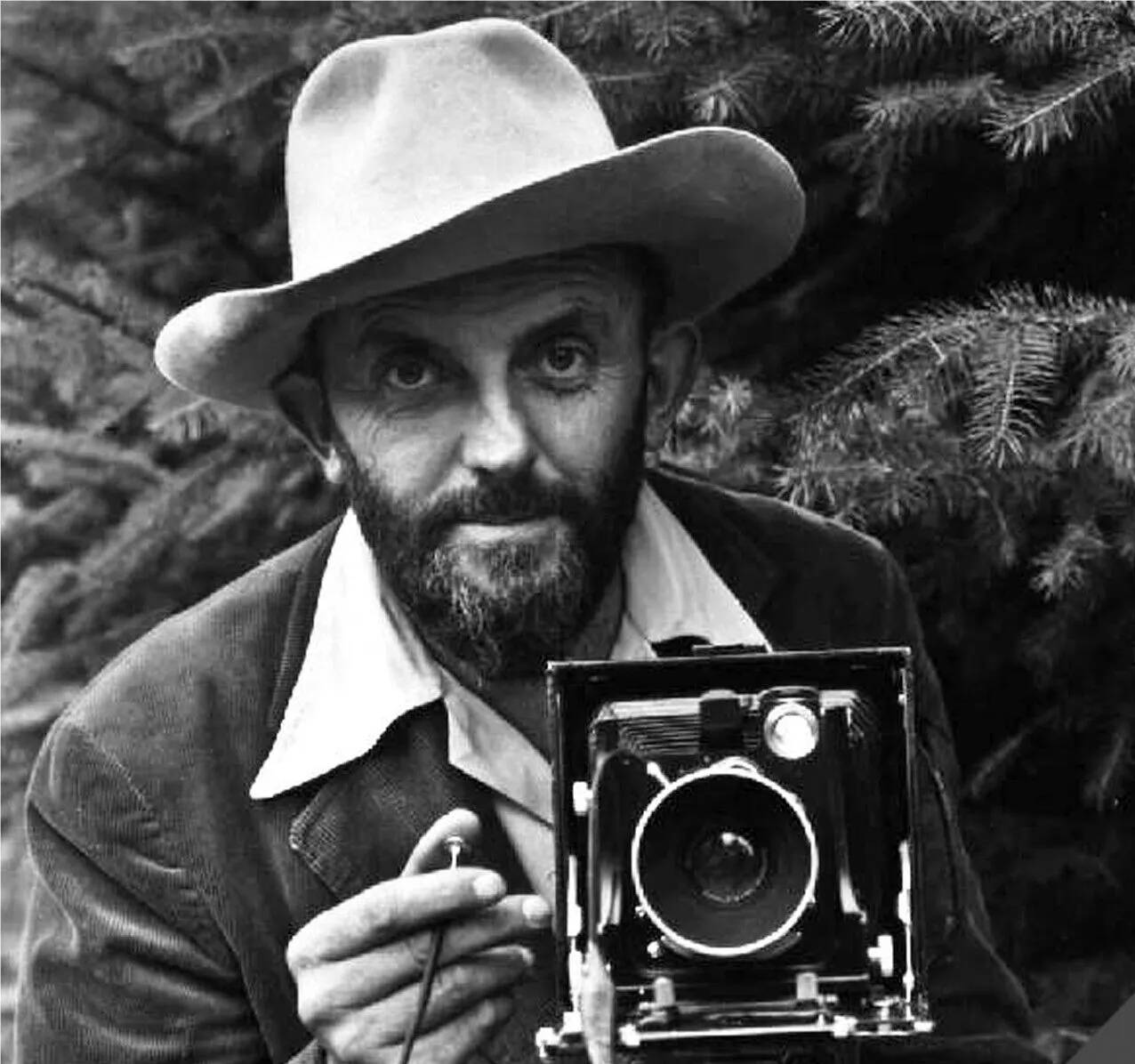 Understand Who Ansel Adams Was
Ansel Adams was the most important American landscape photographer of the 20th century. He might also be the most widely known and respected of all American photographers, whose legend continues through books and television documentaries, and through the prevalent reproduction of his work on calendars, posters, postcards and other ephemera. Adams's professional life was dedicated to capturing through his lens the forgotten and unspoiled wilderness of America's national parks and other protected conservation areas in the West. He was a committed environmentalist and nothing short of an icon for the 20th century conservation movement.

Adams and his friend and colleague Edward Weston founded Group f/64 whose commitment to the idea of a pure, or "higher", photography helped shape the history of early-to-mid 20th century modernism and secured photography's place - as fine art - within it. Adams himself was a highly accomplished technician. He published books - or manuals - on the technical aspects of photography and he used his own portfolios to help lobby politicians for the creation and upkeep of American National Parks. In 1952, with Beaumont and Nancy Newhall, Dorothea Lange, Minor White and others, Adams co-founded the photography quarterly, Aperture which was part of Adam's career-long mission (started with Group f/64) to promote the merits of serious, contemplative, photographic art. Aperture still publishes to this day.
Other Popular Prints From His Collection
A picture taken by the famous Yousuf Karsh, a Portrait of Ansel Adams, 1977
RETURN & EXCHANGE
Return any of our products in 30 days.
FREE ONE DAY SHIPPING
When you Subsribe to Our Newsletter Below
ONLINE SUPPORT
Recieve 24/7 support. We're here to help.
*Our images are only of the highest graded quality produced in the market.
*Our one of a kind museum quality archival prints are limited in number.
*Each and every one of our images have been precisely inspected upon receiving by the Fine Art Vendor Authentication team to make sure we are only offering the highest grade images for you.
*Each print has been authorized to be produced.
*All of our prints are kept in an AC Controlled Environment to ensure you will be receiving a Grade A quality print with no damage.
*Orders are carefully packed and insured the full amount.