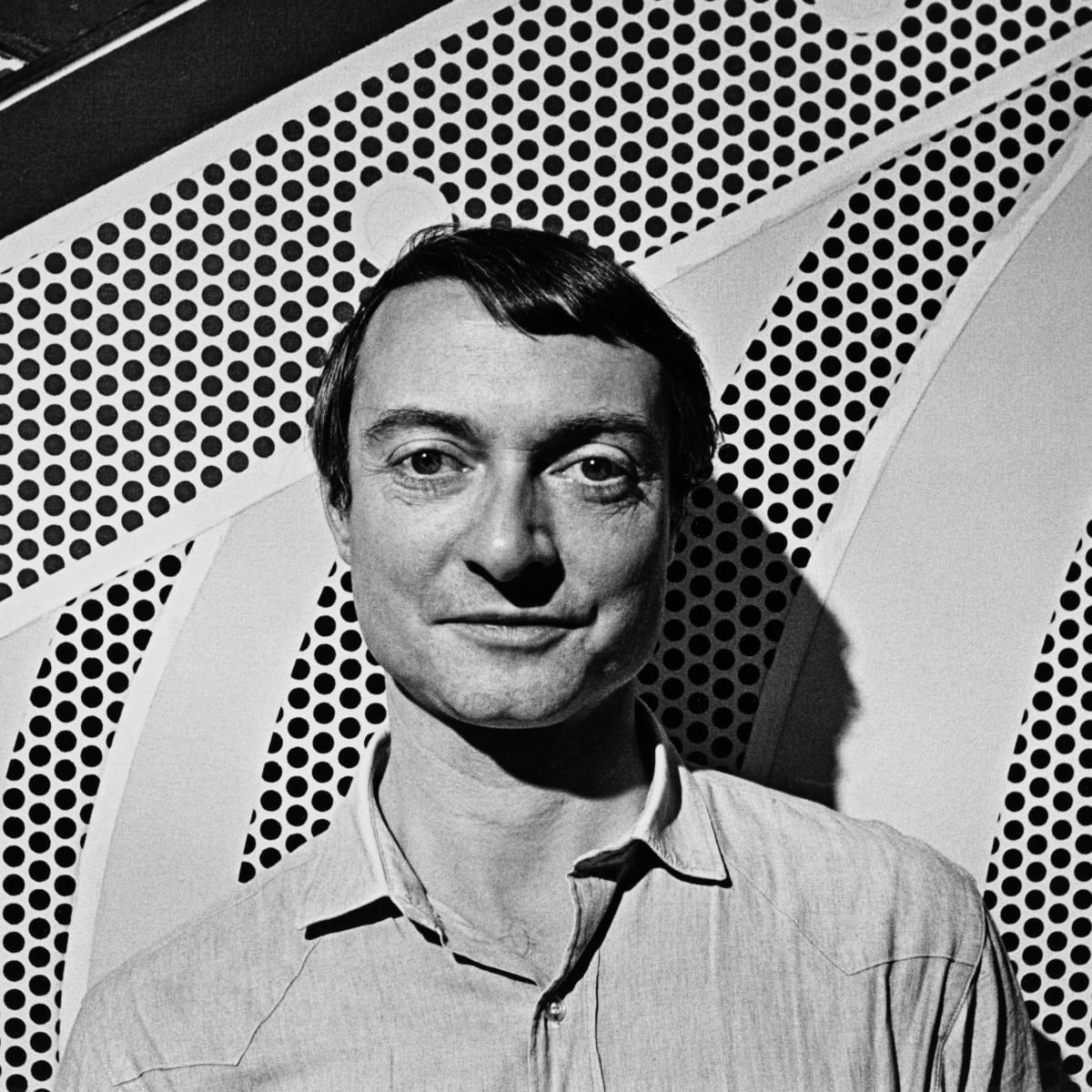 Roy Lichtenstein : PRE - POP
One of the many valid justifications to see the display of Roy Lichtenstein's pre-Pop-fine art, "Roy Lichtenstein: History really taking shape, 1948-1960"- which began at the Colby College Museum of Art in the spring and comes to the Parrish Art Museum, in Water Mill, New York, on August first is that it helps us to remember something we will quite often neglect to focus on when we become involved with the basic business of attempting to arrange Pop in a craftsmanship history ancestry, or to unload it as friendly study, which is that Pop workmanship is entertaining. It makes you grin. There are not a ton of craftsmanship developments you could say that regarding.

Something strange with regards to American Pop workmanship is that (not normal for British Pop craftsmanship, for instance) the significant figures-Lichtenstein, James Rosenquist, Andy Warhol-had no private relationship with each other, and they fostered their Pop-craftsmanship styles freely. One more is that they generally burst onto the scene at a similar second.

It was 1962. In February, in New York City, Lichtenstein had his first demonstration of artworks in light of comic-book boards at the Castelli Gallery, and Rosenquist had his first performance show at the Green Gallery. In July, in Los Angeles, Warhol had his first performance Pop-workmanship show, "32 Campbell's Soup Cans," at the Ferus Gallery. In September, "New Painting of Common Objects," a gathering presentation that included work by Lichtenstein, Warhol, Ed Ruscha, and Wayne Thiebaud, opened at the Pasadena Art Museum.

In October, in midtown Manhattan, the display proprietor Sidney Janis mounted a spectacle called "The New Realists: An Exhibition of Factual Paintings and Sculpture from France, England, Italy, Sweden, and the United States." Twenty-nine specialists were addressed, including Lichtenstein, Warhol, Rosenquist, Thiebaud, Claes Oldenburg, Robert Indiana, and George Segal. The show was colossal to such an extent that Janis needed to utilize a second space to fit everything in. In December, "A Symposium on Pop Art" was held at the Museum of Modern Art-and Pop workmanship turned into the name that stuck.

Currently worldwide, as the show at Janis' display illustrated, Pop workmanship immediately went worldwide. By 1964, the year Warhol had his Brillo-box show at the Stable Gallery, in New York, and Robert Rauschenberg-not a Pop craftsman but rather, in many regards, close enough-won the Grand Prize for Painting at the Venice Biennale, Pop workmanship was all over the place.

Lichtenstein was a paint-aholic. He was in the studio six hours per day. After he became well known, he and his better half invested some energy in Captiva, off the Florida coast, however he really preferred not to go there since he didn't have any idea how to manage himself on an ocean side. So he delivered an extremely enormous assortment of work. (He kicked the bucket in 1997.) Still, his name is inseparable from the comic-book artistic creations he made in the mid nineteen-sixties-the first of these, "Look Mickey," presently in the National Gallery of Art, is dated 1961-and, elaborately and specifically, all the later work outgrows those pieces. "Roy Lichtenstein: History really taking shape" is a think down the transformative stepping stool, to the period before the craftsman slithered onto land.

The pre-Pop Lichtenstein is similarly pretty much as entertaining as the Pop Lichtenstein. His feeling of incongruity runs pretty profound, however he is energetic all the time. It's striking that, all along, his topic was not things or individuals but rather portrayals of things or individuals. This would be a critical component of Pop craftsmanship and it is the reason grouping Pop as a specialty of "normal articles," or as "real" or "pragmatist," comes up short. The subject of Pop craftsmanship isn't objects. It's promoting, magazine and paper photography, bundling, naming, signage. Pop specialists addressed the realistic climate in a consumerist world.

For the early-vocation Lichtenstein, this comprised predominantly of delineations, promotions, and proliferations in course readings. "It was saying something on others' realistic work" is the manner by which he clarified how he was treating, years after the fact, to Calvin Tomkins. His standard pre-Pop mode was to replicate the first picture in an advanced craftsmanship style, and his chief models appear to have been Pablo Picasso and, particularly, Paul Klee. He utilized Klee's range and his false primitivist, two-layered way of drawing-ridiculous countenances, knotty bodies, improved on structures.

A prominent early model is "Washington Crossing the Delaware II," made in 1951, a form (Lichtenstein made two of them) of Emanuel Leutze's renowned painting as though it were redrawn by a first grader. (It is most likely not a happenstance that Leutze's is dated 1851, and Lichtenstein's was painted a century after the fact. He appears to have partaken in something like that.)

Indeed, practically the entire of Lichtenstein's pre-Pop œuvre comprises of innocent renderings of innocent enthusiasms: fight scenes, mechanical gadgets, cowpokes and Indians, archaic knights, pilots, remote ocean jumpers (likely enlivened by magazine inclusion of the scuba jumper Jacques Cousteau). There is a short stretch of unadulterated deliberation late in the ten years, albeit that work, as well, appears to be a pastiche or an impersonation of conceptual artwork. By 1958, you begin seeing the substance of Mickey Mouse, and you sense that landfall is close.

What changed Lichtenstein's specialty into Pop-his initial, portrayed in Mickey into a conspicuous essential shading comic-book Mickey-was exactly the same thing that changed Warhol's: the reception of a hard-edge style. Lichtenstein disposed of the painterly patina that had been very nearly a sine qua non of cutting edge craftsmanship since the Abstract Expressionists of the late nineteen-forties. Indeed, even Jasper Johns' "American Flag," first showed in quite a while, a painterly patina. Lichtenstein made his drawing look mechanical rather than freehand. The elaborate shift was striking to such an extent that, in the good 'ol days, Pop craftsmanship was once in a while alluded to as the hard-edge school.

On account of the comic-book pictures, the groundbreaking gadget was not, as it was in the pre-Pop work, duplicating them in an advanced workmanship expression. It was duplicating them as indicated by the compositional components of compelling artwork. Lichtenstein was not simply duplicating the firsts a typical misconception. His pictures are completely gotten from genuine comic-book workmanship, yet he changed them, bound together their components, made them officially more like fine arts. "I take a platitude and attempt to sort out its structures to make it fantastic," he disclosed to Life magazine, in 1964, for a piece named "Is He the Worst Artist in America?" "The thing that matters is regularly not extraordinary, but rather it is essential."

The core with Lichtenstein-the core with all Pop workmanship is the way to decipher the iconography. What makes this hard is the exactitude of the picture. Ruscha's corner store signs and Warhol's soup jars are enigmatic. Is it true that they are intended to imply something about the triviality and redundancy of purchaser culture? Or on the other hand would they say they are festivities of the unbridled delights of living in a consumerist heaven?

Indeed, even in the early Lichtenstein, the interpretive issue is available: Are those artistic creations of fight scenes and cowpokes and Indians prosecutions of American expansionism? There isn't anything in the picture that lets us know they are. The outcome is that we will quite often add something extra to these works our own biases about American transcendence, or about free enterprise and "the display."

As far as concerns him, Lichtenstein made it understood, from one viewpoint, that he was not endorsing comic books as workmanship. He was a highbrow. He believed that the pictures were obscene. "Today's something similar with me as it was with the Ash Can painters," he told Life. "I'm supportive of these things as topic, yet not as a social condition." But rather, anything that he felt by and by, as a craftsman, he wasn't judging. "I guess I would in any case really like to sit under a tree with a cookout bin rather than under a service station," he disclosed to a questioner, in 1963. "However, signs and funny cartoons are intriguing as topic." He demanded that he was not creating social editorial. He was basically attempting to make workmanship out of non-craftsmanship. "How I treat structure," he said. He was a formalist. Be that as it may, a formalist with an extraordinary comical inclination.