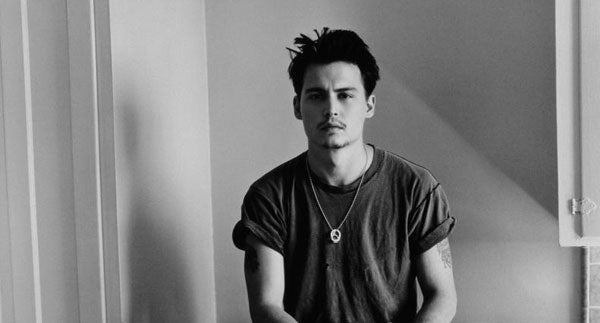 Herb Ritts : The Death
Photographic artist and video chief Herb Ritts kicked the bucket on December 26th at
the University of California Los Angeles Medical Center of
intricacies from pneumonia; he was fifty. Ritts shot various
covers for Rolling Stone, including a 1989 shot of Madonna
near the ocean pointing a camera at the photographic artist, a 1987 shot of
David Bowie typifying the cover's single word subtitle, "Style," and
maybe most broadly his interpretation of the Botticelli painting "The
Birth of Venus," with Cindy Crawford filling in for the Roman
goddess. His last cover for Rolling Stone was for last
year's Bob Dylan highlight.

Brought up in southern California, Ritz went to Bard
School in upstate New York, concentrating on financial aspects and craftsmanship history. He
gotten back to California after school. However, it was only after he started
taking casual representations of companions in the film business that
Ritts became engaged with photography. Among his first photos
were shots of Richard Gere taken on a desert trip. Through the
Seventies and Eighties, Ritts captured people's
style for generally Italian magazines, proceeding to become one of the
most regarded and notable big name and style photographic artists
of the most recent twenty years. He shot covers for top style and
culture magazines including Interview, Harper's
Marketplace, Vogue and Elle and advertisements for top
fashioners Donna Karan, Calvin Klein and Giorgio Armani. Ritts has
likewise captured political and social pioneers including Ronald
Reagan, Stephen Hawking and the Dalai Lama.

Integral to Ritts' work was a festival of the human body.
Among Ritts' most notable photos are his shots of Massai
individuals in Africa (caught in his 1994 book, Africa) and
his perspective on the male and female body (Men/Women, 1989).
His shots of artist Bill T. Jones and a previous Mr. Universe
shot with his gay accomplice joined his popularity for representations
of social figures and his advantage in the strength of the human
body.

Pundit and Interview Editor-in-Chief Ingrid Sischy once
said that to make Ritts' pictures, "you must be clever on all
fronts . . . you must be an ambassador, a therapist, a close friend,
furthermore an extraordinary persuader . . . Since he has such a characteristic handle of
[all this], as well as of the multitude of specialized viewpoints, Ritts can pull
off what could be compared to marvels - photos that become
symbols."

Ritts additionally coordinated TV ads and music recordings,
among the most well known, Madonna's "Value" and Chris Isaak's
"Underhanded Game." Most as of late he chipped away at Shakira's "Under
Your Clothes," 'N Sync's "No more" and Britney Spears' "Don't Let Me
Be the Last to Know."

Ritts is made due by his accomplice, Erik Hyman, his mom,
Shirley Ritts, his sister, Christy Thrasher and his sibling,
Rory.